1/5/2012 @ 3:18:41 pm
so I wanted to export my entries here to wordpress
'cause I'm sentimental like that =))
and 'cause I can install wordpress to my domain
but I can't find a tutorial to export my entries =(
so I guess I'm stuck here haha
happy new year, world =))
♪♫♪
11/26/2011 @ 9:27:55 pm
there are just some things that are too long for twiiter or facebook....
like the WALK from
Glorietta
to
Makati Med
when you could've just WALKED from
Yakal
to
Makati Med
instead of WALKING from
Yakal
to
Gil Puyat
and taking a
jeep
to
Glorietta
=|
I blame people hahahaha
but I am thankful that they brought my bag even if I didn't want them to =))
♪♫♪
11/7/2011 @ 11:09:51 pm
two pictures I found that I like that I'd like to share =D
sadly, where I got these pictures were not credited correctly =|
I'll just link the picture to where
I
got it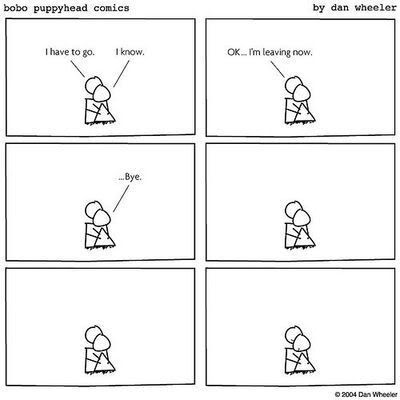 =)
♪♫♪
10/15/2011 @ 11:28:42 pm
I remember seeing this in Cartoon Network back in the day haha
but I would always just watch the first 15mins haha
'cause they would show it at night
ehh
back then, we would go out at night haha
I remembered about it now 'cause it's October
so...duh =))
I searched for it, watched it, liked it =))
the story is so fiction =))
kids weren't even scared of the old guy whatever he is =))
but the message was nice 8D
its an old movie but I just watched the whole thing now
after about 5 childhood years, I've finally finished it hahahah
while I was searching for the movie
I remembered another holiday movie that Cartoon Network would show
it's a Christmas movie
"The Town that Santa Forgot"
mhmm
now this one, I would always finish it when it airs
but I could NEVER start it =))
or if I did get to catch it from the start
I wouldn't be able to finish it haha
basta putol putol much? =))
anywho~
the perks of waiting =))
♪♫♪
9/25/2011 @ 11:25:47 pm
♪♫♪
9/21/2011 @ 2:10:07 pm
"gano katagal kaya?"
"bago nila malaman?"
"hindi, gano katagal kaya...tayo"
"oh.............."
♪♫♪
9/12/2011 @ 11:08:13 pm
I think I'm gonna like this week
I MIGHT see joey tomorrow for lunch...well sana haha
somewhat batch meeting on wednesday
alumni meeting on thursday
then Mysterioum(?) on friday
aheehee
excitingg
'kay
wululunggg haha
I just feel that I should update this hahahaha
♪♫♪
8/17/2011 @ 9:50:27 pm
brother's 9 but he still needs help in being washed after he poops
mom washes him from the front
I wash him from the back to avoid his little thingy =))
brother gets mad 'cause I don't wash him like mom does =))
mom goes..
"ate can't touch your birdy blahblahbalh"
so I go...
"YES, THATS TRUE! ITS AGAINST THE LAW!"
.........
well it is =))
♪♫♪
7/23/2011 @ 1:33:28 pm
okay, fyi....I'm typing this with one hand 'cause I have Twix in the other 8P~ =))
so since I've been a bum for the past....2months?
kung ano ano nang ginawa ko =))
recently, I've been watching the latest season of the CSI series =))
started with CSI Miami 'cause I watched an episode of it in AXN
only to find out it was a cliffhanger and the season finale of season8 =))
(okay, Twix all gone =( anyway...)
so I streamed season9 =))
and I like how they edit =D
like one scene, multiple clips of the same shot
I don't know what you call it, but I like it =))
when I was done with that season
I watched CSI Las Vegas
mygoshhh
that series is bloodier than CSI Miam O_O
I don't think there was an episode when I didn't shut my eyes due to the "blood"
sorry ah, kahit fake yun, di ko kaya eh =))
and its more intense =))
I'm currently watching CSI NY
well I don't know if I'll be able to finish the latest season
'cause I'll be working soon
aheeheeeee =D
♪♫♪
on scooby doo mystery inc. game
7/20/2011 @ 4:59:47 pm
soooo
since I have nothing better to do with my life =))
I started playing the scooby doo mystery inc game a few weeks ago
and I'm amused 'cause each mystery is connected to the episode of the week haha
okay
its rare that I would play games like that
only shows how bored I am =))
there are 3 more mysteries left
I wanna finish them all already =))
at the same time
I want the new season of the show haha
bitin eh =))
♪♫♪
♪♫♪ Next Page